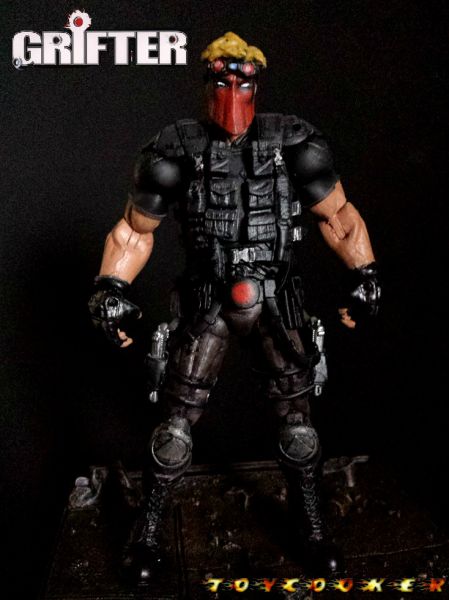 Made for the giusti collection, this Grifter is in his New 52 outfit and inspired by the statue bust. Recipe as follows

Head- Cast from Meltdown
Body- Neca Aliens
Legs- Ult Captain america
Feet- Sota Guile
Arms- Sota Guile
Hands-WWE
Pistols and holsters-Select Deadpool
Pouches and some vest details-Ult cap
Vest-Neca Aliens

Figure retains all Legends style articulation as well as a ball joint abdomen articulation. Took a lot of modding to get all the parts to work together.

I updated with higher resolution pics.

Hope you guys enjoy.

Thanks again G money deluxe, hope you like him buddy.