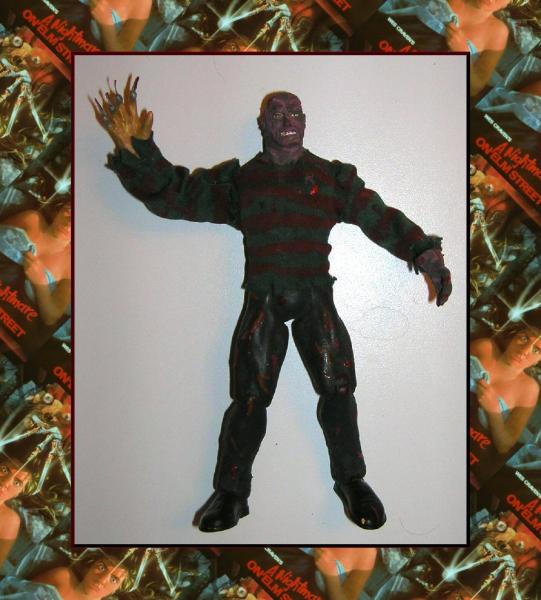 Freddy is pretty worn out after his last battle in the real world. He sits at his work table in his boiler room as he sharpens new claws to replace his broken ones on his last two fingers. He stares at the fresh blood splattered across his body. Some from his victims, and some his own. Wishing he still had his hat, Freddy plots his revenge on the town of Springwood.

This Figure was made from an Edge WWF action figure.
* The legs and head were dremeled down. and a wood burning tool was used to put in the cuts, and scarring, and open mouth grin.
* Sweater was made from an old Halloween costume glove. Wear on Sweater made by an X-Acto blade.
* The Blades from the Claw glove was made from an old gift card that had the shapes cut out, and then the fingers slit, and blades placed in the slits and glued.
* Extra blood and dirt on the body added by use of Tulip paint.