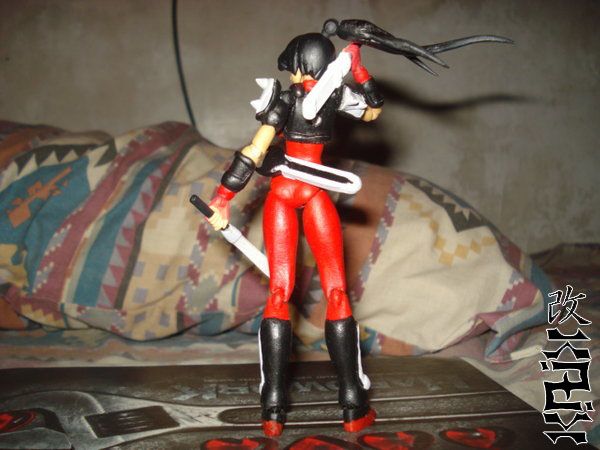 hello realm! This is Taki from the Soul Blade/Soul Calibur series.
I used a spare figma. the hair was trimmed from the original base figure and a joint was added for articulation. the upper body is re-sculpted. the shoulder armor, crotch, shin guards are also trimmed and resculpted for a nice over-all look. magnets are added to her back and top of her butt for scabbard attachments. I had to do it so it won't mess up on action poses.
the swords are made from 2mm clear styrene sheets.
the scabbards are made from .2 mm styrene sheets with magnets.
Painted with Tamiya Acrylics.