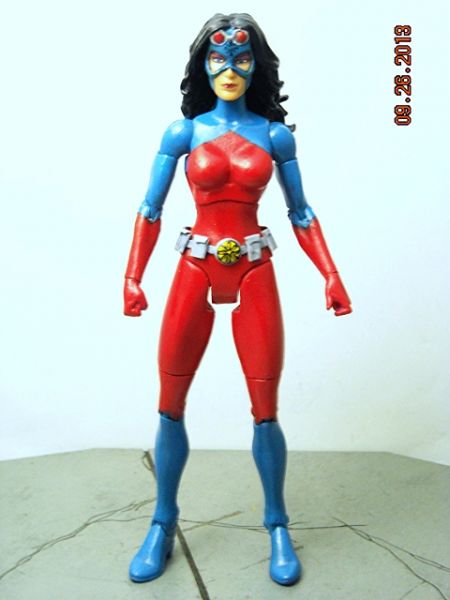 Originally she was described by Cyborg and other members of the league as a shy but heroic young girl. She has been shown to use her powers for the purpose of going into video games.

She is also shows regret for her loyalty to Amanda Waller, even willing to give her suit up for it. She truly wants to be a hero.

Although she initially seemed like a kind, loyal member of the League, it was soon revealed that it had been an act and she was actually a cruel and deceitful member of the Crime Syndicate.

Sculpted her head and belt ,tamiya paint finished off this figure..enjoy!!