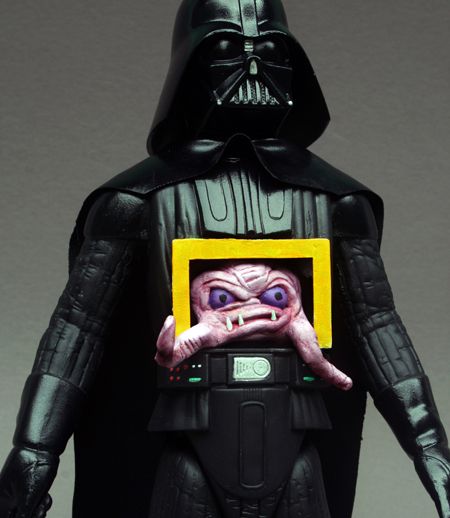 I thought it would be a funny yet believable scenario that Krang could defeat Darth Vader in combat and commandeer the Sith Lords mostly mechanical body for him to wear as a trophy suit of sorts. Perhaps Krang could channel the force through it? The lightsaber def comes with the package though! ;)
This custom was made from a 1970s large scale Darth Vader toy. Vader was completley repainted with various matte blacks, satin and high gloss black paints. Krang was sculpted from Scratch and implanted into Vader. The lightsaber was also sculpted from scratch.
Hope you get a chuckle from this!