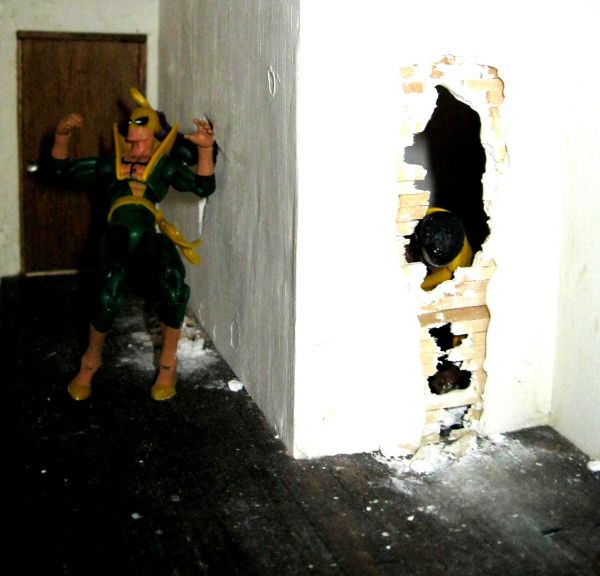 This is a part or section of a house that was built to display both a front and back. It is barely 6x12 inches bus has good perspectives for posing. I focused on detail using scrap wood and plaster with a peeled paint effect. The damage detail is the eye catcher in this model because it was built specifically for those action figures.

The Wrecker defeated Powerman just before Iron Fist came by the hallway where the Wrecker punched through the wall to grab his head band. I wanted to give it an old school comic look.

BTW, Cage wasn't as strong back than as he is now.