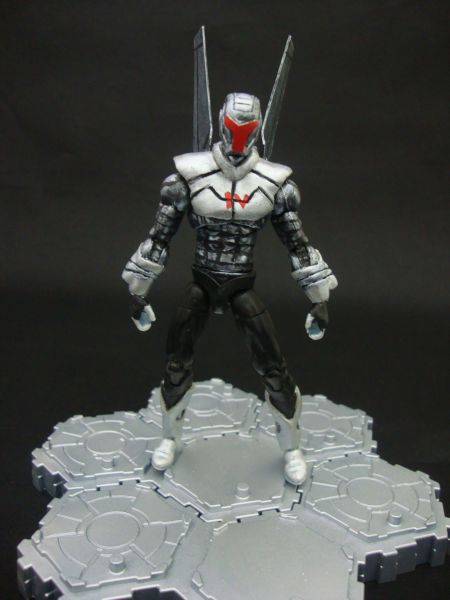 Whats up everybody!
Another one of the commissions that i did, Mach 4!
This was a fun custom to do. He was made out of a MU Punisher with sculpted arms, legs, head, and chest piece.
His jetpack was made out of the back of an Ironman 2 Warmachine back with wings made out of styrene.
The head was made using the head of the same Ironman 2 Warmachine figure with the red part sculpted on
One paintjob later and he was finished!
Hope you all enjoy!