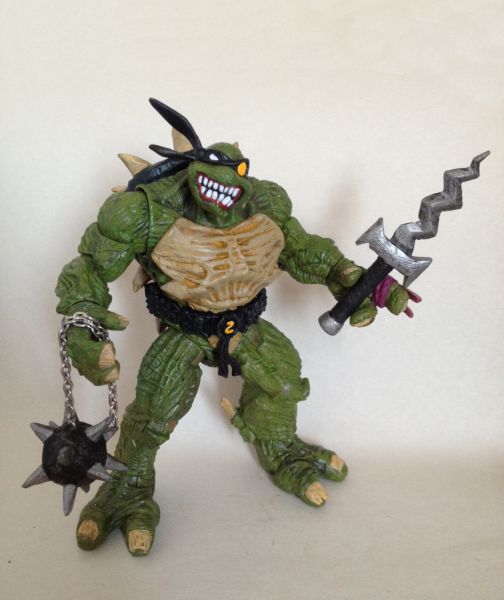 This was a commissioned piece. Jacked the recipe from Jarred706, hats off!

Very simple construction - slapped a Slash head onto a Hulk movie Abomination figure with modified hands, feet, chest, and an added shell. Weapons built from scratch (pencils and apoxie) except for the swords, which were taken from a Sigma Six Snake Eyes, and modified.

If anybody is interested in commissioning a piece, please drop me a line!!

Thanks for looking!!