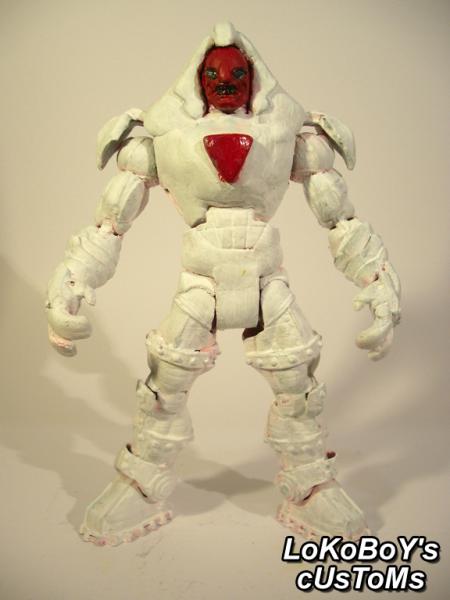 Nimrod is one of my favorite X-men foe. So when I started to customize my ML figures, he's one of the first I made.

Upper Body: X-Men Classic Juggernaut
Lower body: DC Mongul

I thought the DC Mongul has a better legs for a Nimrod than the Juggy's normal legs so I swapped them. (I used the leftovers for my Ultron custom).

Anyway, after combining the two parts I sculpted his triangular head around Juggy's head so that I can still rotate the main head. Also sculpted other parts of his body to make him more like Nimrod in the Cartoon Series (As I remembered him).

Hope you like!