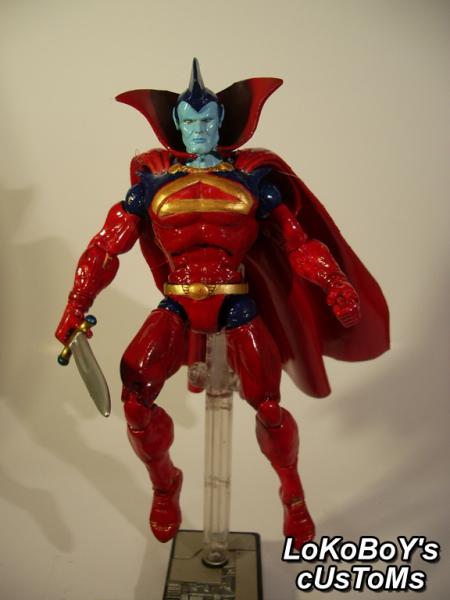 Gladiator was so cool when I was watching X-men Animated Series when I was a child, I wanted to be like him hehehe...

Base: Thor (giant man)

I did a few research for the best base for Gladiator and found Thor's body to be best to pick, plus he already has a cape. Anyway I removed his hair and the round armor in his body and did some minor sculpting. I used glossy acrylic paint on him because I remembered him being Shinny in the cartoons. Plus he came from outer space so he should be shinny hehehe.

hope you like!