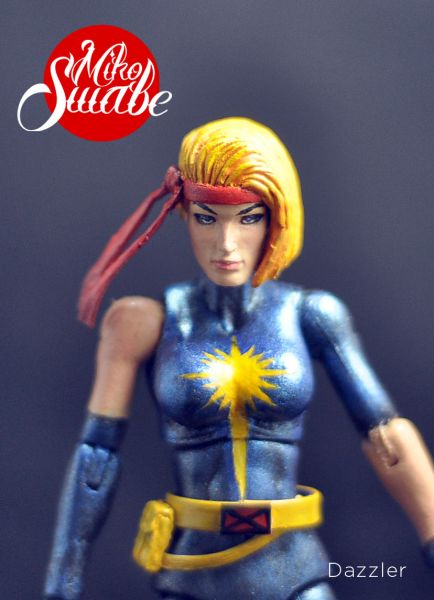 Hi guys, Good day.

I would like to post my newest custom figure.

DAZZLER.

I used Madame Masque Head and ROML Mystique body. Sculpted the hair and re-sculpted those boobies.
I also used SOTA RYU's Headband. I added the belt as per costumer's request.


Well, another mutant character. This is a commission work, by the way. And I'm able to finish it for 7 nights. 7 stressful nights. (I have a day-time job and I'm working on this every night)


Anyway, I do hope y'all like it.