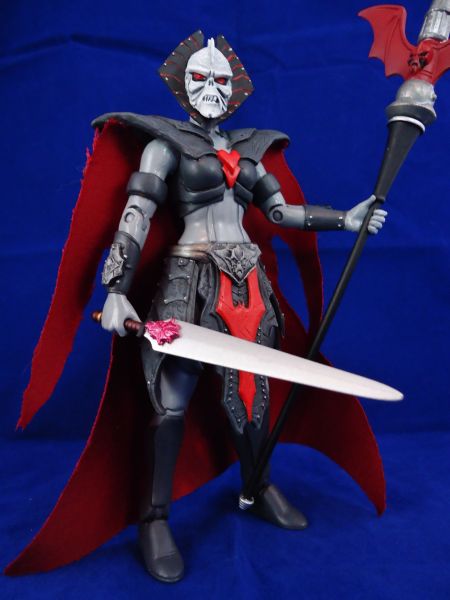 Guess what? I'm BAAACK!
Lol, no, seriously, after a looong absence HKC is back in business! And we kick this season with BATTLE ARMOR DESPARA! She belongs to my "concept series" characters where I mix the styles seen in the comic book and other influences to create newly designed costumes for our favorite She-ra characters.

Despara features a Horde staff with re-designed handle specially modified for the female motuc hand, alternate "Adora" head with the scar Battlecat left her, and horde sword. She comes repackaged with Hkc logos and the sort. Thank you for checking her out guys!! Here is to another season of customs from HKC!