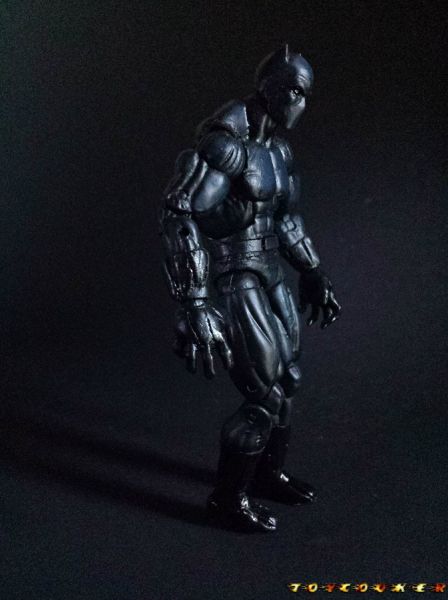 Wanted to do a heavier built Black Panther and do the color way like the Bowen design statue. I used:
ROML Black Panther Head
ROML Sabertooth Arms
ROML Drax crotch and legs
ROML Hawkeye lower Legs and boots
Sota Adon Torso

Sculpted lines in to boots and gloves. These were mostly all leftover parts I had laying around from recent commissions for some folks overseas where some of these new figures are easier to come by.

Painted him up with a matte body and gloss boots, buckle, and claws. Hit him with some deep deep dark blue highlights.

Hope you guys enjoy.

Updated with some better pictures.