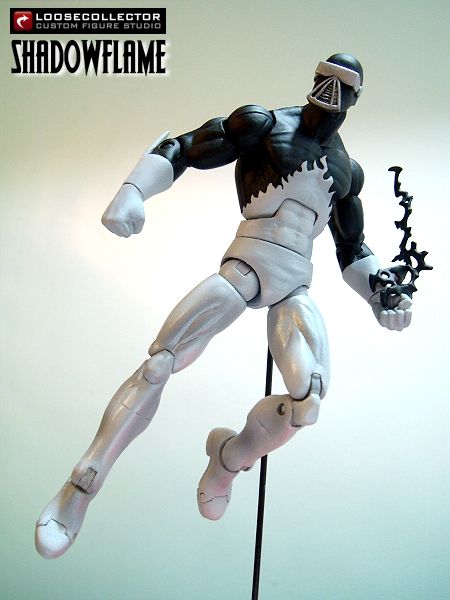 Second figure for the day is one of Arcana Comics' top characters, SHADOWFLAME. Made this for the creator himself, the awesome Joe Martino!

Shadowflame was made from a FOPunny body, Beefed-up Moonknight legs, DCUC arms and an original head. He was then wrapped up with the usual paintjob. His black parts are matte, silver parts are metallic and the white parts sport our original-blend "light-shimmer effect" same as Venom.

Hope you like him guys! God bless you.