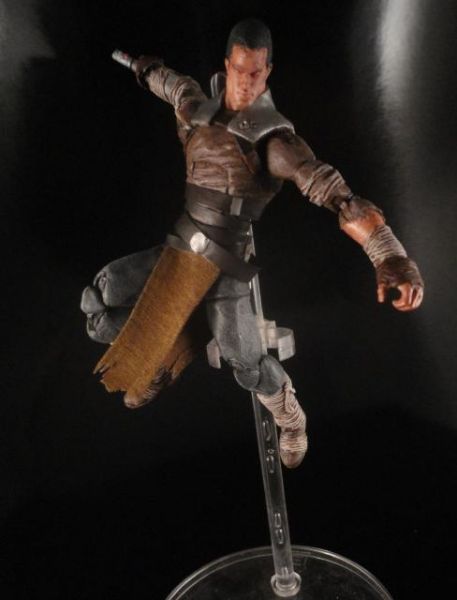 Another long over due commission for a very patient guy.

This guy is all Bucky cap, sanded down completely and resculpted. Added in halo wrist joints so he can hold his saber properly.

I'm not really sold on his head, but it does look a lot better in person. He looks a little cross eyed in the pics I think.