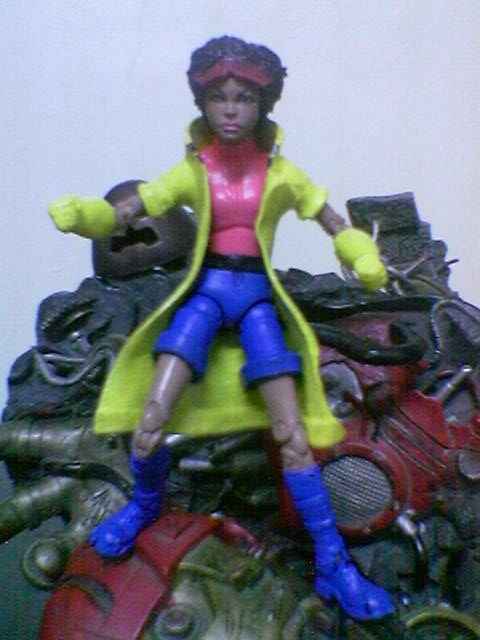 Thanks to Jake and Dr Nightmare.. I now have a custom Jubilee added to my ML X-Men collection...
Even if it did not turn out as i expected, a lot of time and effort was put on this custom and I still think it looks nice..
I used ML X23 like Jake did.. sculpted hair, jacket, sleeves and shorts... used diff' color combinations to be a bit unique.. also used part of ML Dr.Strange's cape to make her jacket...