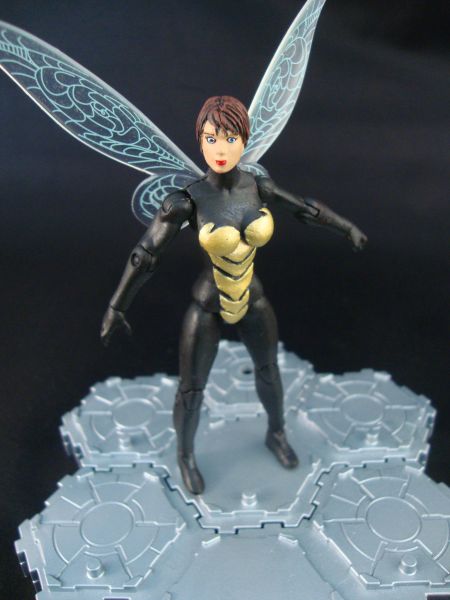 Hello everyone, another one for the day is my favorite female avenger WASP! (second and third are ms. marvel and spider woman haha)

This is my second version of this character, and i am very happy to say that ive improved quite a lot from my first version that i made about 4 years ago (which was my second custom ever made). This girl was made out of the MU Storm figure with the head with someone fodder head but im pretty sure it was black widow. For this girl i shaved down her waist then resculpted her waist to give her more feminine proportions which i think turned out great if i do say so myself. I sculpted all of the gold pieces on her outfit. Her hair is the part that i am most proud of, im really starting to enjoy sculpting hair. Her wings were from some tinker bell figure that i found online which i fixed onto her. One paint job later and she was finished!
Oh, and in the last picture is a comparison from my Wasp V1

Hope you all enjoy!