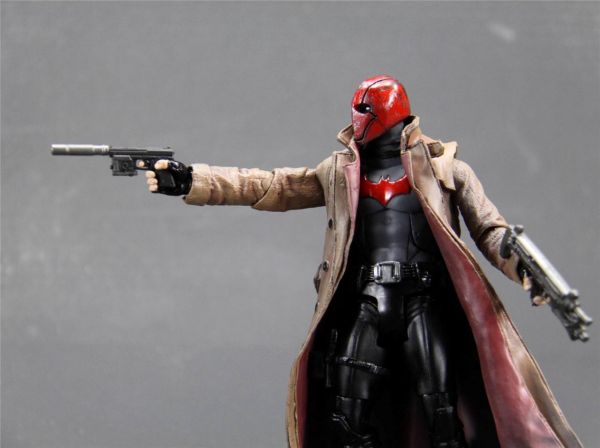 I've been working on this figure for a while, BUT I have seen a few submssions to the Realm by others tackeling an Arkham version of the Red Hood. I decided to finally finish mine!

Red Hood was built using:

Head: Sculpt on Army of two Helm
Body: Arkham Batman
Lower Legs: Arkham Nightwing
Feet: Sportsmaster
Jacket: Movie Dock Oc *resculpted the back
Arms: Neca Jonah Hex
Hands: Duke Nukem

Comes with Holster-able Pistol and removeable Silencer, Submachine gun, and Machine Gun!