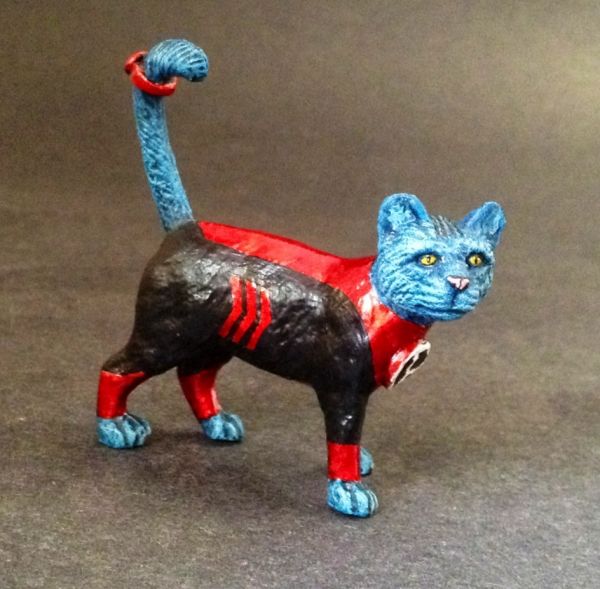 Word!!!! What up people, one more custom for your viewing pleasure and this time I brought Dex-Starr the Red Lantern cat, I decide to make this guy just because he is Awesome and that's it.
Dex-Starr was made with a cheap dollar store toy cat and it was originally brown/orange so I painted the whole thing black then went to town, the ring and chest logo are both sculpted. He stands a little under an inch

Let me know what you think ?