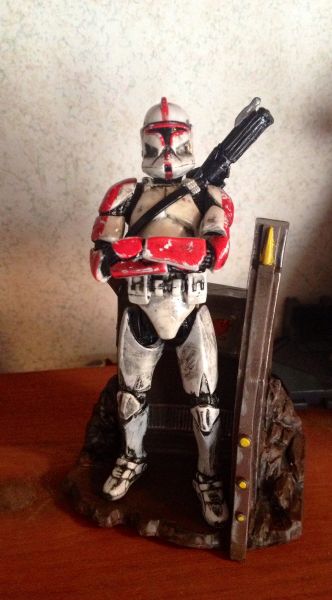 Out of all the different phases of clone armor the 1st phase has got to be my favorite! The T-visor helmet design always intrigued me, mainly because it paid homage to the clone Mandolorian origin. Anyway, super fun build! Hope u enjoy!
Base-Episode 2 clone.(Completly repainted and washed. Also added little white scratches to make the armor look worn.)
Legs-AT-RT Driver(repainted)
The gun,strap,and base were fodder.