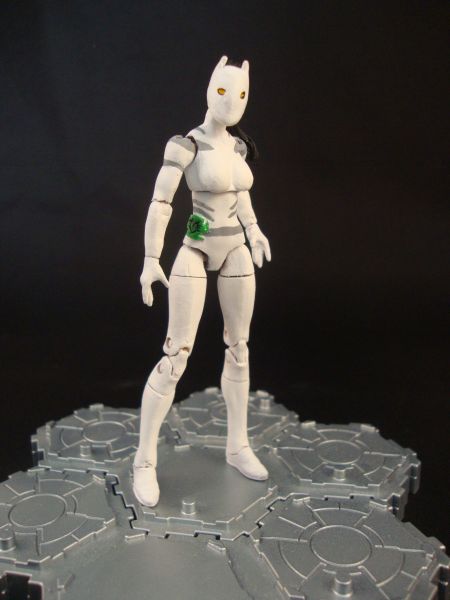 Hello everyone!
So over the weekend i was watching the Ultimate Spiderman show with my little brother and as weird as it is the show is actually growing on me so i thought is do a white tiger since shes the only one that hasnt had an official release yet.
White tiger was made all out of a Medusa body because i wanted to test out the newer mold of the female MU figs (thanks to Many Mack for the idea) and the head (which i resculpted) of a MU Storm. Her pony tail is flexible with a twist tie in the mix so it has articulation.
One paint job later and she was pretty much done, most of the sculpting went into the head and medal.

Hope you all enjoy!