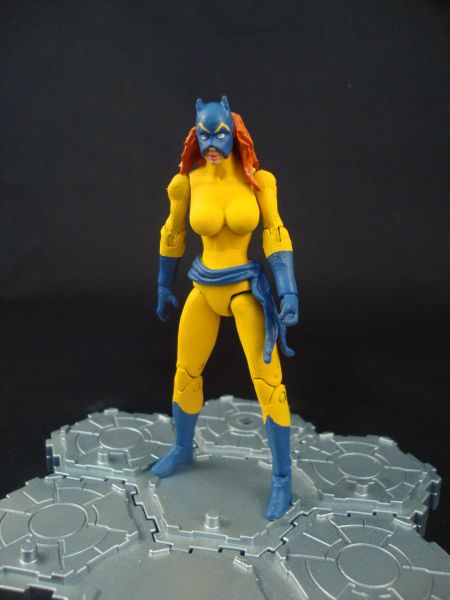 Hello everyone!
Today i bring you Hellcat as she is seen in the defenders and avengers in MU form.
This was a pretty simple custom, she was made out of the MU Storm figure with her torso sanded and resculpted so that she has more feminine proportions. Her head i believe is a Black widow head which i resulpted with the modded hair of a Psylocke. Her sash is also from Psylocke.
One paint job later and she was finished!

Hope you all enjoy!