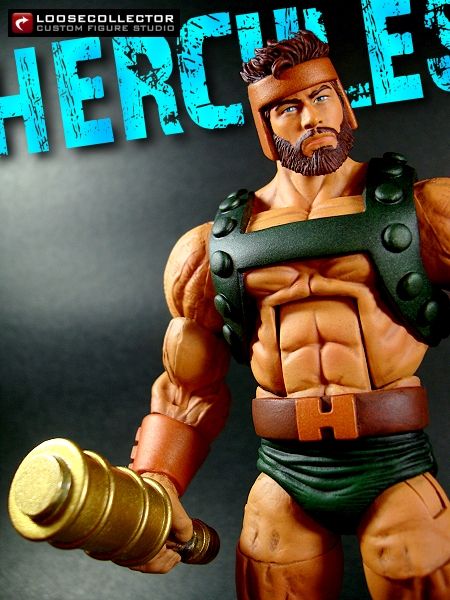 Good day guys! Following our Enchantress custom, here's the second figure for our Thor-themed line. The Prince of Power himself, the Mighty Hercules! He was a Piledriver figure with a movie Thor head. Necessary details were sculpted on and then wrapped up with the usual paintjob. Mace was made from scratch.

He's much bigger than ML Herc, a shade taller than Hasbro Modern Thor and can look any Wrecking Crew member in the eye.

PS: To all who mailed & PM'ed wishing for my family's safety, Thank you very much :). The super typhoon has gone and by God's Grace we are safe. God bless you all as well.