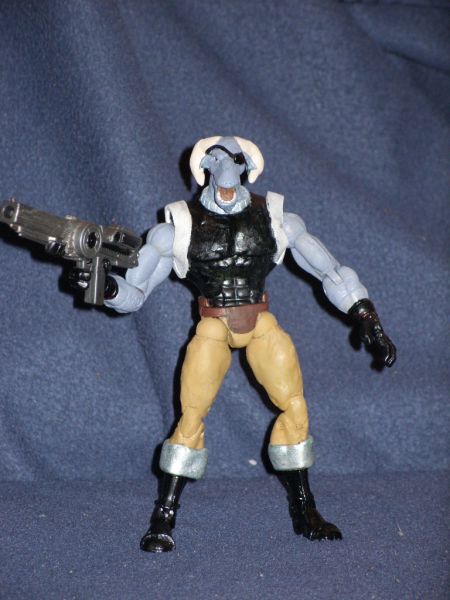 Always wanted to try making a Quark out of Beta Ray Bill, though the long face would work well for a more goat appearance. (Another customizer had used Bill's head for a Mandrill custom and turned out great.)
Anyway, ground away the armor and sculpted with Green Stuff. The horns I started out with Loctite repair putty, it dries very fast so the basis for the horns are pretty solid within 20 minutes. Then just filled out the horns for a better more even look.
Let me know what you think.