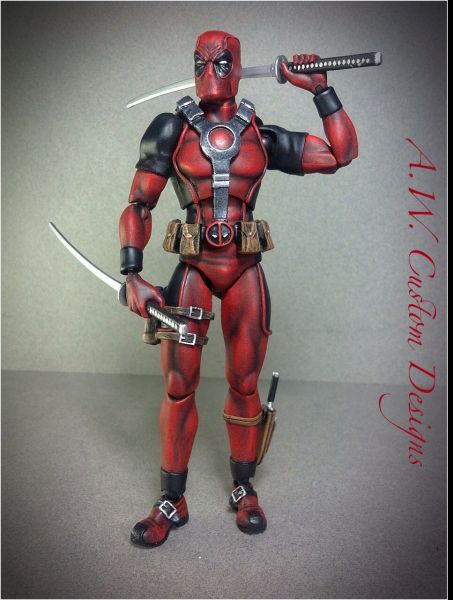 Everyone's favorite Merc with a mouth.
A lot of grinding, filing, sanding and sculpting went into this one. Filed down the original boot cuffs and sculpted the ankle bands. I was able to incorporate grey Deadpool's boots with the added ankle pivot the we all want. Added the trim work to his suit and finished off with detailed paint job. (no airbrushing)
All straps and belt are removable...10 hands total...interchangeable unmasked head.
Thanks for looking and hope you enjoy.