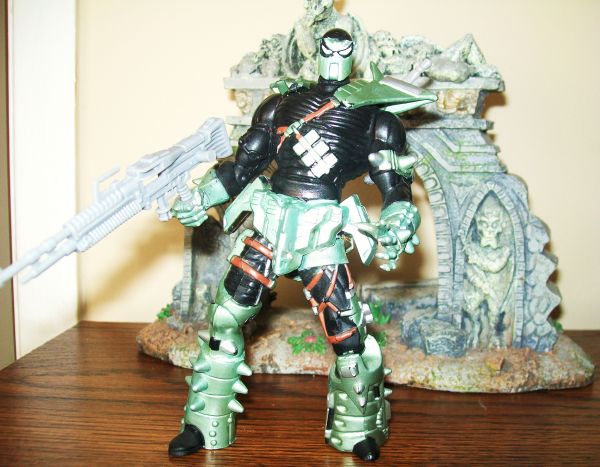 Hi guys,I bring to you my Overlord's Troopers...(Blackstar Cartoon)
I watch alot of old school cartoons....especially with Netflix.
Well I saw these guys on the Blackstar cartoon,and I knew I had to make them.
I some what redesigned them....had some Spawn fodder parts laying around the house.
I painted the same colors as the show.Just some more customs for my collection.
I hope you guys like them WB!