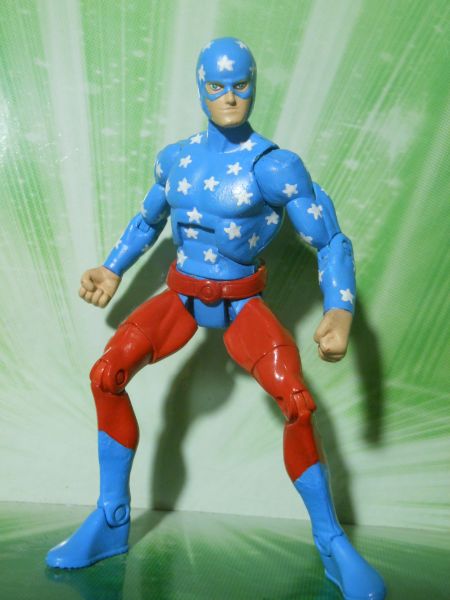 Kind of funny in a that as I went to post this custom another customizer posted the same character using the same base figure. I guess that's the beauty of our hobby is that a lot of great minds think alike, lol.

The Kid was made using a Young Justice Kid Flash and a Stargirl belt. I tried to sand down the chin a little to make him look a little les cartoonish. Wish Mattel would've made the YJ line more DCUC-ish in style, think they would've had a much better crossover appeal, but I was glad to scoop up a bunch of them markdown at places like TJMaxx and Marshalls.

Not the most complicated formula, but painting all the little stars was pretty fun. Gladly add him to my JSA.

Thanks for looking!