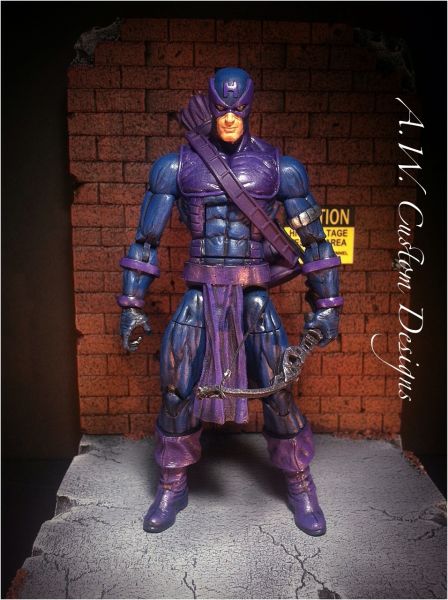 Hey everyone!
This was another commission piece for my new friend in Cali.
I sculpted:
-the mask
-the "H" on his head
-the chest portion
-details on the ribs
-all of the straps

His loin cloth/skirt (whatever you wanna call it, LOL) is actually made from the Black Series Darth Maul hood and attached to the front and back of the figure. All finished off with a paint job. I don't think that I left anything out.
This guy was a lot of fun to make!
ENJOY!!!