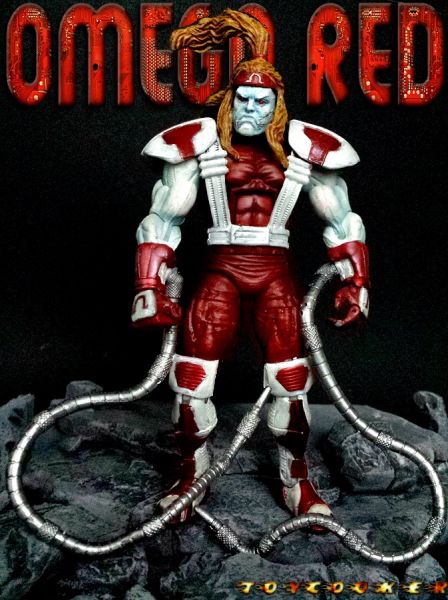 Basically the same awesome recipe as GrownNerd's version, with a different color combo and an original head. Used a Piledriver base, with Omega Red hands, lower legs, shoulder pads, and tentacles(Thanks Stevid for sending me these). I transplanted Omega Red hair on to a sanded down and resculpted fodder head. Decided to go against reference artwork and use a closed mouth sculpt to defer from the original ML release. Let the guessing games begin. :) finished him off with a color scheme similar to the MU version. Airbrushed 4 shades of red.

Thanks to Flawpunk customs for the amazing diorama, this guy does incredible dio work so be sure and check it out on novel of faces.

Thanks for looking as always!