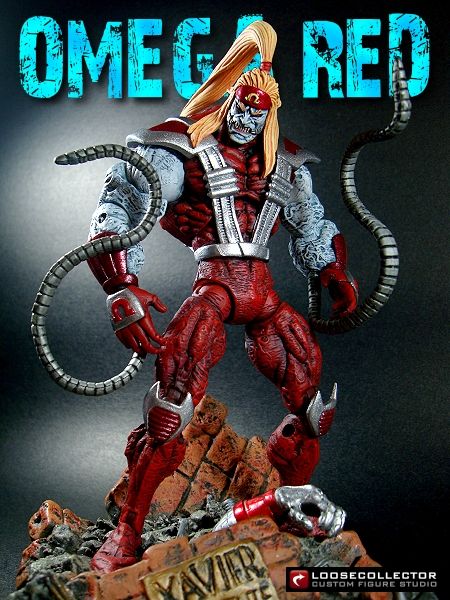 Good day guys. Happy Thanksgiving :D!

Today we have the Russian Super-Soldier, Omega Red! Finished this dude a week ago but the pics got corrupted and Z-Dunk had to re-shoot... Thank you brother. This figure was made from a Venom body, Omegared hands & harness, Aoa Sabes head, Ripclaw hair, Artemis pony and Creech tendrils. Shoulder-arms-knee pads, belt and omega logos were sculpted parts. Face was modded as well. His tendrils come out parallel to the arms just above the wrists like in the comics and are removable. Usual matte-metallic paintjob combo wrapped him up.

*** More pics in the ebay link.

Hope you like him guys. Stay safe and God bless you all.