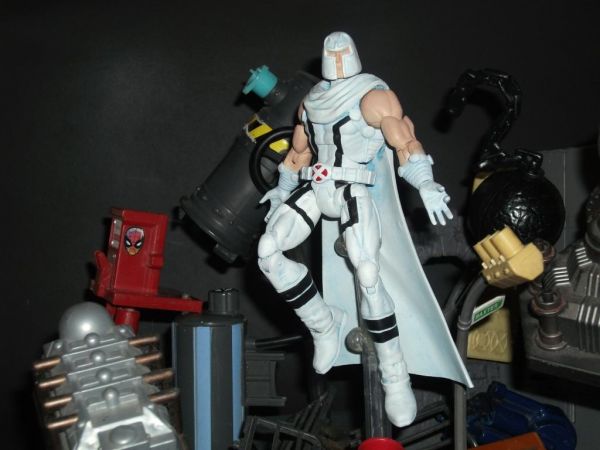 Hey, Realmers! Next up is whit I think is Magnetos best costume yet. No more purple undies! lol.

DCUC Magog head modified.
DCUC flesh shoulders (I think Red Aroow)
DCUC Eclipso hands.
Toybiz Legends modern Iron Man waist
Marvel Legends Ult Cap hips, legs.
MS Red Skull boots.
DCD Planetary/ Snow head.
Xorn head with DCU Cyclotron robot head inside to fit the neck peg.

cape is Hyperion with 2 of the draping pieces from the shoulder. I modded them to fit more secure on the body and blended them together seamlessly with Aves.


Lotsa sculpt, Testors Model Master flat white, then a powder blue wash, then white over it again.

Tons of fodder accessories to give it more details/ comic feel.

Happy Turducken day everyone! God bless!