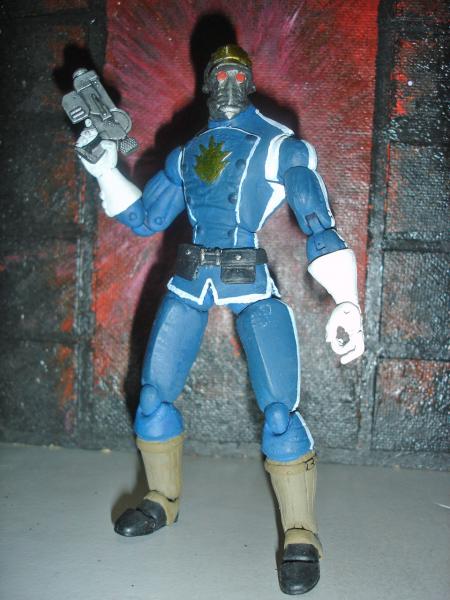 Hi guys, here is my starlord figure based on annihilation conquest series. Hope you guys like it. I used a lot of parts for this custom, here is my recipe:
Torso: XMC Airstrike Wolverine
Head: Unmasked Super Patriot
Arms: FO Punisher
Legs: LCBH Madman
Full sculpt was made from head to the boots. And the guns are taken from LCBH Judge Dredd.