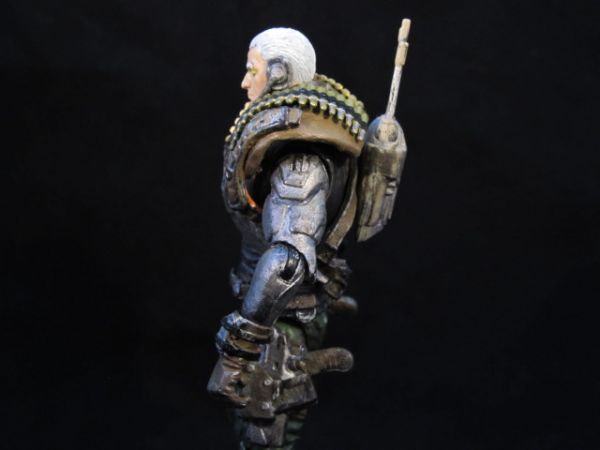 This is a custom of my favorite Super hero Cable. So heres the recipe~
Head: Cast by Raginspoon
Torso, right arm, legs: Retaliation Roadblock
Left arm: ROC Heavy Duty- (tried to sculpt my own but it didnt work so well haha)
Armor Chest Piece: Retaliation Snake Eyes
Armor Shoulders: I used a Zartan POC Hood as the base and cut it up then sculpted the shoulder pads. Ammo and Straps from random fodder.
Guns: Cant remember the hand guns, the rifle is from Retaliation Duke-Painted and sculpted over.