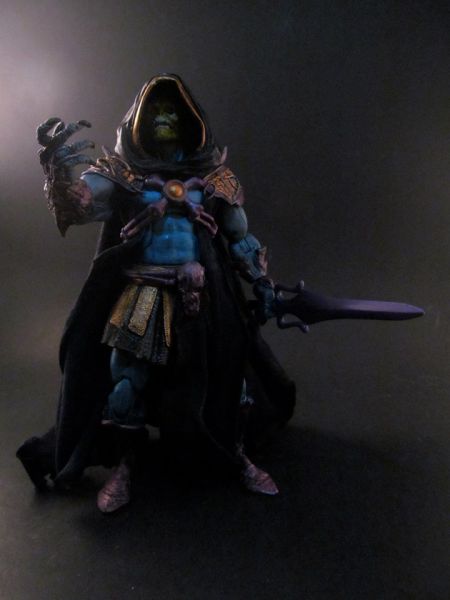 Made this for a Holiday Swap/Secret Santa on Facebook, for fellow Realmer; NeCrollector!

This Skeletor is made from a Jakks WWE buck, SMC Gargan Venom lower legs, Neca Perseus shoulder pads/skirt, Stargate Anubis hood, MOTUC Skeletor fodder, cloth cape & robes. I used dollar store Skeleton pieces to make the chest armor, as well as sculpted wristbands.

The Chaos Staff was made from Spawn skulls, a Red Lantern head, dollar store skeleton pieces, and random fodder.

The Head was from an Egyptian Spawn figure (Jackal Warrior?).

Wrapped up in a fun paint job, this figure was a BLAST to make.

Enjoy!