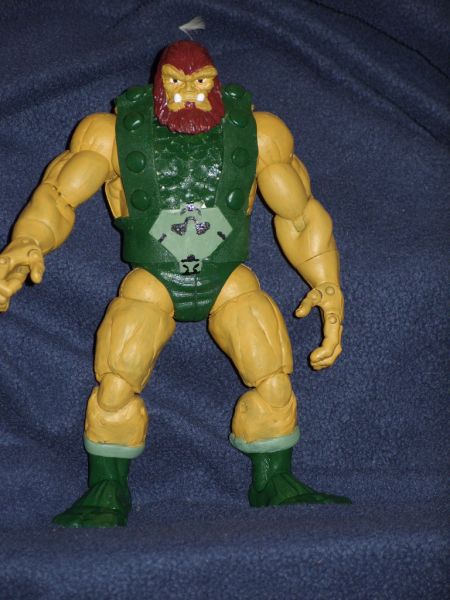 Awhile back I made a Puck using a Grey Hulk head and a Maestro body. So I thought I'd try making Ulik with the Maestro's head and Hulk's body.
I ground away the clothing. I hole punched toothpaste foil for the chest/back chain-mail. Foam for the straps and belt. Green Stuff for the hair/head, legs, feet, and strap studs.
Let me know what you think.