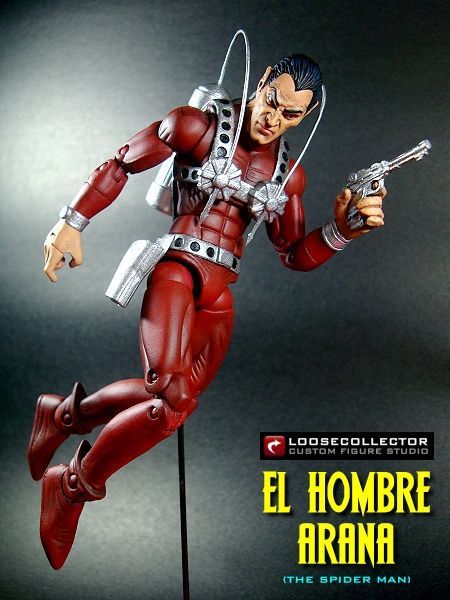 Second figure for the day is "El Hombre Arana" (The Spider-Man).... take that Parker :D!

If you know this dude, stand up and give us a "Holla!"

He's a popular comicbook character in Spain. He's like a Flash Gordon type, but is an alien that wears a metal-bra-type thing on his chest that connects to a gas tank on his back :D. He was made from a CapMarvel body with Bullseye head, Punny hands and Deadman feet. Gun and holster from a SHIELD agent. The rest of his gear is from scratch. He was then wrapped up with the usual matte-metallic paintjob combo.

Hope you like him guys. God bless!