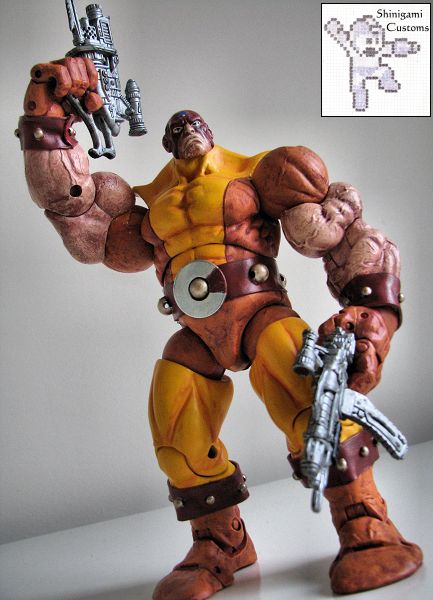 So, Charlie-27, huh? Don't know that guy too well. Didn't know him at all when I got my secret santa list this year. He's a member of the first Guardians of the Galaxy team. A big guy with even bigger guns. He was very fun to make, despite the shading problems I had. He's a mix of a modified and resculpted Honda torso, head and crotch with Planet Hulk limbs.
Added some leather belts, necklace beads, metal belt buckle and voila, he's ready to kick space butt.

Man, it was hard to give him away, he's easily one of my best customs.