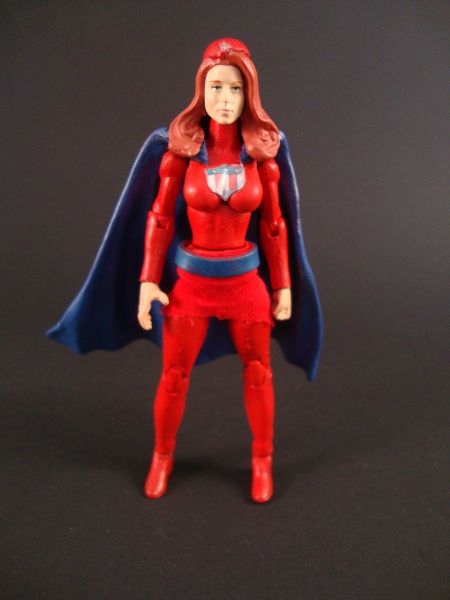 Hello Everybody!
Another one that i have for you this week is Miss America of the Liberty Legion.
She was a pretty straight foreword custom, pretty much a repaint with the head of ROC Scarlet (thanks Bravo85 for the idea) and a modified cape of a Storm figure. Lastly her skirt was just some fabric that i got at walmart.

Well hope you all enjoy!