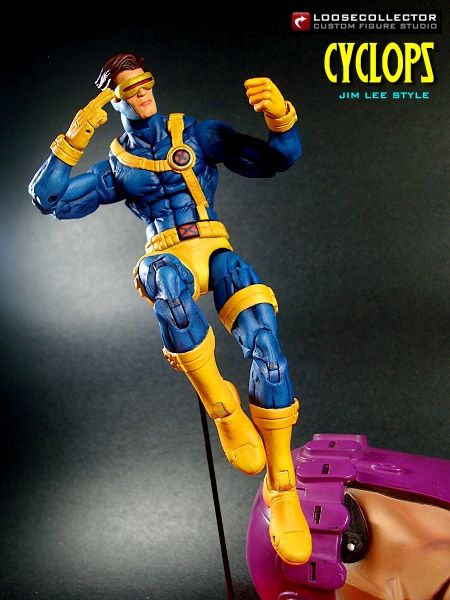 Good day guys :D! First figure for the day we have the X-Men's field leader, Cyclops. Pound-for-pound the most underrated and under appreciated X-Man IMHO. This guy is badass if written right. He can dispatch and army of sentinels in half the time Wolvie would! Less effort too!

This version (Jim Lee) is still the absolute most iconic "look" he has. He was made from a Bucky Cap with Cyke hands and Bullseye feet. Rest are sculpted details (visor, hair, harness, belt, straps etc). He was then wrapped up with the usual matte-metallic paint combo.
He's got some shading on the yellow parts but doesn't show much in the pics :(...

More pics can be seen in the ebay auction! Hope you like him guys. God bless!