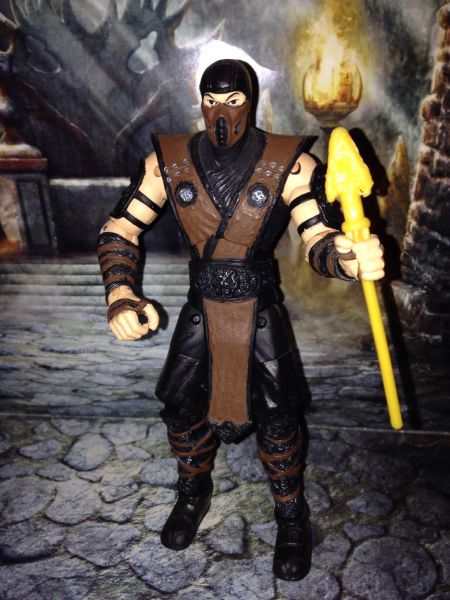 Hellos, today i have to show you my Mortal Kombat Tremor..

Base figure i used was a Jazwares Sub Zero..

Tremor is a brown garbed ninja and a member of the Black Dragon clan who first appeared in Mortal Kombat: Special Forces. He escaped from Special Forces custody during a prison break orchestrated by Kano, to whom he was blindly loyal. Kano assigned him to guard the portal to Outworld and kill any Special Forces agents that may have discovered his whereabouts. Tremor was defeated and killed by Major Jackson Briggs in their encounter.

Tremor was added as a playable character during the Bonus Challenge Tower in the Playstation Vita version of Mortal Kombat (2011). His "backstory" in said game states Tremor was apprehended by the Special Forces and imprisoned after being betrayed by Kano, acting under the facade of a confidential informant for the Special Forces, who were searching for the Black Dragon, but Tremor escaped. He then targeted both Kano and Jax for revenge.