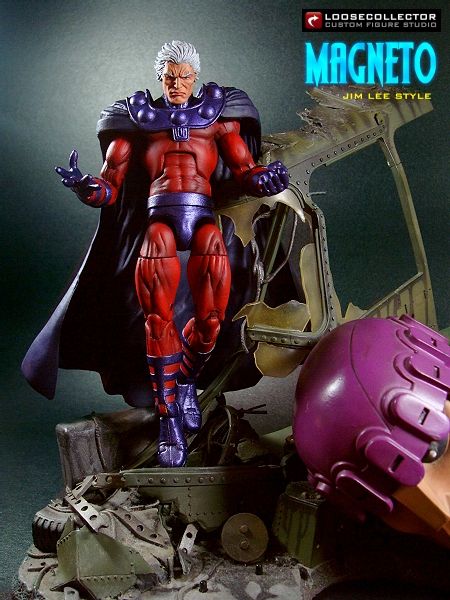 Good day guys :D! First figure for the day we have the Master of Magnetism, Magneto!
This version (Jim Lee) is still the absolute, most iconic "look" he has. He was made from a ML3 Mags head, Bucky Cap legs, Punny body, MSMags cape, Wondy boots and Gen hands. We gave him the "long flowing mane of uber-manliness" this time around :). He was then wrapped up with the usual matte-metallic paint combo.

More pics can be seen in the ebay auction!
*** You will need to scroll all the way down after the description to see them though :( ***

Hope you like him guys. God bless!