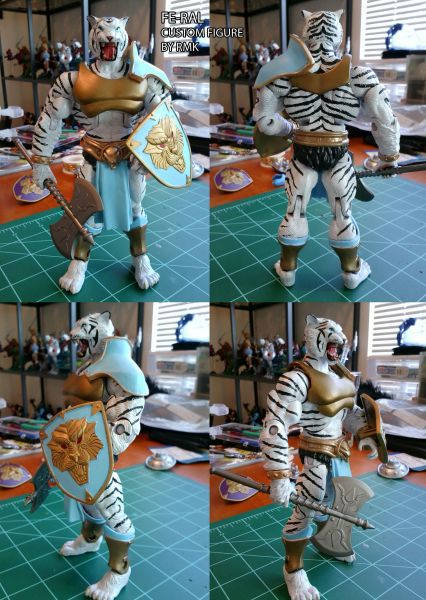 another custom MOTUC figure. I just wanted to make a white bengal tiger warrior.

Fe-Ral
Heroic Captain of the Qadians

Fe-Ral was destined for greatness from birth. Within the Qadian tribe, tradition holds that any cub born with white fur would lead his people into greater heights of glory. As a youth, Fe-Ral successfully held back an invading horde of beast men and slew the legendary Rock Zolem. His years of effort and sacrifice led him to the side of Chief Carnivus as his most trusted captain. Together, these great Qadians defend their people from the onslaught of evil within the jungles and aid the Masters of the Universe in their fight against the evil Horde!