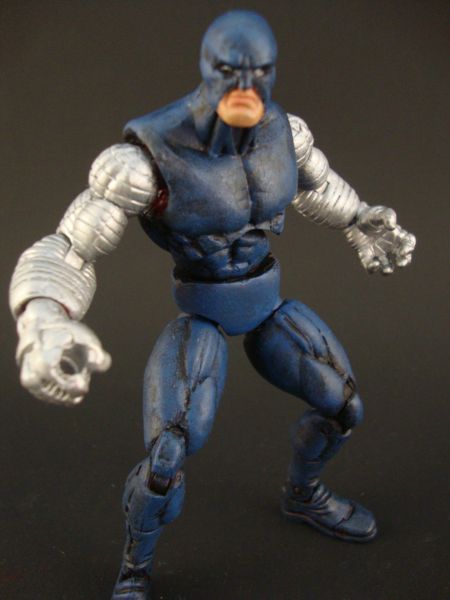 Hello everyone!
Another one for the day is MU Cyber.
He was made out of a ML Superhero Showdown Colossus. I first shaved down the armor details and the details on his sides, wrists, head, and thighs. I then resculpted it all which was a fun process because it was my first time sculpting on musculature. I think i did pretty well but ill let you all be the judge. one paint job later and he was finished!

Hope you all enjoy!
Haha and i hope you all like the last forced perspective shot, i didn't have a MU wolverine to action shot him with so i used my custom ML one.