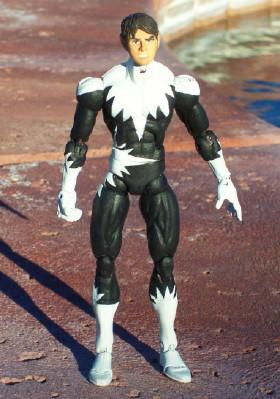 Recipe
Head: F4 Boxset Human Torch
Body: Ant Man
Shins: Urban Legends Daredevil
Feet: F4 Boxset Mr Fantastic (heels only, toes belong to AM)

Construction was pretty straight forward; Ant Man was used for his slender frame, then I used Daredevil's shins and Mr. Fantastic's heels added to Ant man's toes to further the distance between the base figure and potential custom.

At the latest, Northstar should have been posted yesterday?! Anyway I was trying to post him with his sister. But I'm having issues getting her face to look feminine. Be that as it may, She'll be coming towards the middle of the week. until then, here's Jean Paul Beaubier...

Thanks for viewing, make sure you leave a comment?