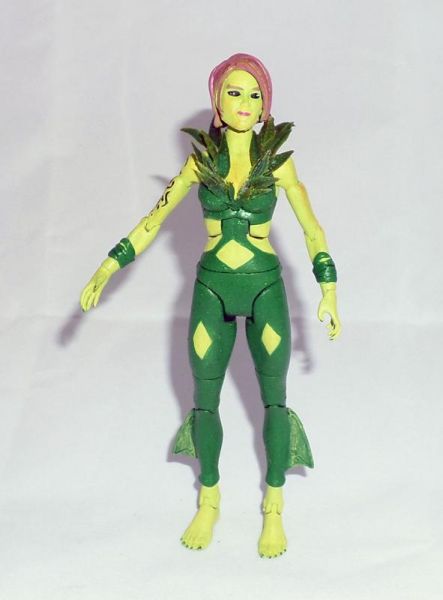 For Marrina I decided to go with her current modern teenage look rather than the old pixie cut and fish-scale bathing suit. I really enjoyed the 8-issue series from a couple years back, but they were inconsistent with her costume, so I combined a few looks.

Head: Power Girl
Body: modern Cheetah
Fins: cartoon Aqualad

I did some sculpting on the fins and wrist wraps and used a glittery paint to try and replicate her scales. I bought some cheap plastic plants at walmart and used the leaves to replicate the "living seaweed" on Marrina's costume. Replicating the sea turtle tattoos on her arm was a pain. It didn't turn out perfectly, but I'm happy with it.