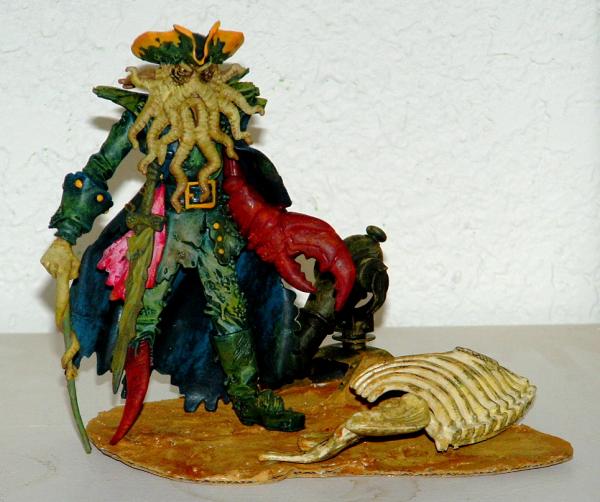 Hey guys!

Davy was really fun! First I re-painted the original figure, as I did with Jack. The base was constructed out of cardboard, covered in spackle, with a cannon that came with Davy and a ribcage that was taken from a plastic dinosaur skeleton.

I think he looks awesome by himself, or next to Jack!

Tell me what you think!

BTW, Sao's next!

UPDATE 1/18/08

Added real sand and fish tank sea plants to the base. Looks MUCH better now!