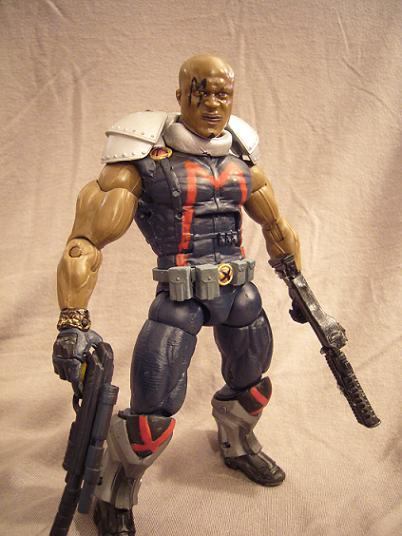 I wanted a bishop character more up to date to the Messiah Complex...

I believe Arez was the first one to do this and it was a brilliant idea.. using a Stealth Beast body for a base... then I used a WWE bobby lashely head and arms... at first the arms did not fit in well so I had to mold the arm socket using sculpty Lashelys shoulder can fit in nicely and firmly so it can move around and stay in place...

after that, full paint job on the body, and the original head had his mouth open.. just sculpted it so it is closed now.

Head - Bobby lashely
Body - Stealh Beast
Arms - Bobby Lashely
Right Hand - HOM wolverine
SHoulder pads - DCSH Steel
Feet - some TNA figure

Enjoy!