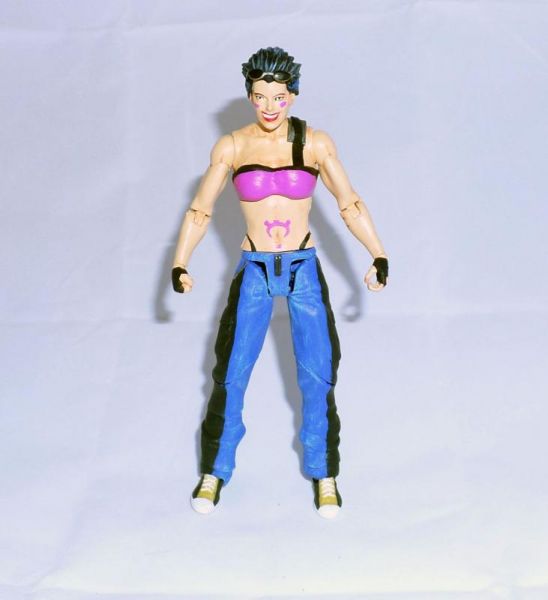 Puck 2 always seemed like an odd character to me. Her outfit was a bit outdated, even at the time the book was published. I can't recall if we ever actually saw a scene with her and her dad, nor was she resurrected after the team was killed in New Avengers. No one seems to care about her over at Marvel.

Head: Livewire DC Direct head cast
Upper body & feet: WWE wrestler
Lower body: Anime figure
Glasses: Final Fantasy figure

I used some strips of styrene for the strap on her shirt and to help build the lower part of her pants. I did a little sculpting on the hair and pants.