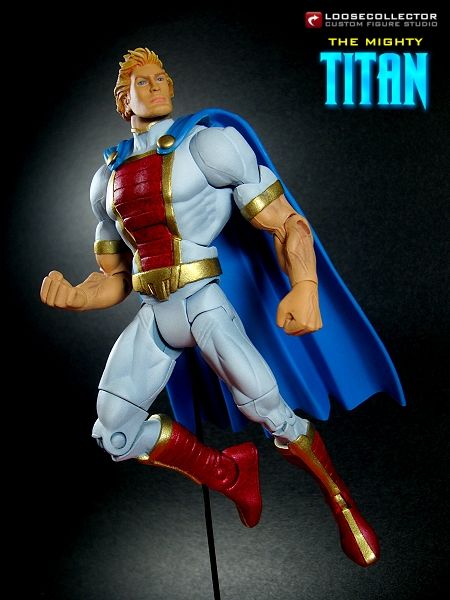 Good day guys! First figure for the day is Arcana Comics' top character, The Mighty Titan. Made this for the creator himself, the awesome Joe Martino! He's actually the second, following Shadowflame.

Titan was made from a DCUC Superman. Necessary details were sculpted and with real metal
rivets holding up the cape. He was then wrapped up with the usual
matte-metallic-paintjob-combo.

Hope you like him guys! God bless you.