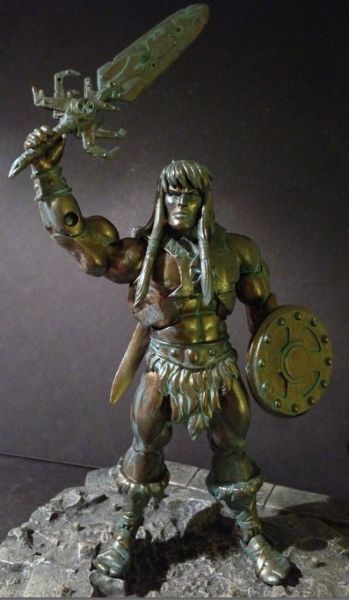 Base: King Grayskull from MOTU Classics

Its all repainting. I went head to toe hand painting this bronze. gold, etc. Then I added the greenish blue aged copper wash. After I did that I went back over the figure in bronze to highlight other areas.
It all sounds really simple but the paint was brutal and really hard to get exactly right.
All in all I like how it came out.
There are more pictures on my facebook page and there is a review video link there.

Thanks for looking!